Chinese New year is just minutes away. ;D
had gathering today! foood! HAHAHA.
and i laughed alot. ALOT! boi was making me laughing hard with his silly-ness. ;DDD
*im still missing a hong pau! =X so yea. we baked cookies today! yummy cornflake cookies!
LOL. ---- not forgetting today is YunHo's birthday. how can i forget. -_-'' im reminded everywhere. LOL. so i made some graphics? ;D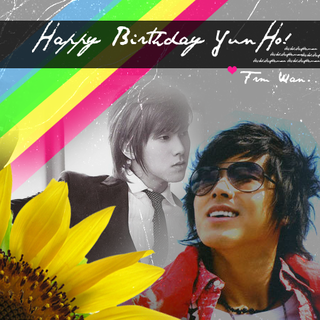 so yea. ;D im lazy! so there goees!
Happy Chinese New Year! ;D