im saving this spot! lol.
--
sorry Hannie! ;D i know its late. but.. hahah! doesn't matter. lol
yesh! iloveyou. lol. chung guo ren hao li hai. [?] LOL. nvm. HAHAHA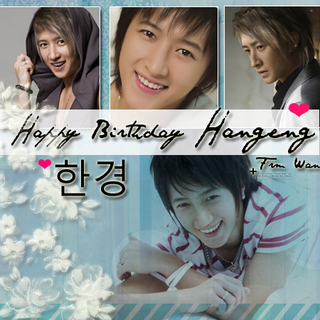 May you stay Leng chai. ohh! haha. ;D
stay SWEEEEEEEET like cotton candy! ;O mayb
SUGAR!
and stay healthy and do not overwork. -__-'' *looks at Teukie.
and err.. i dont really know what to say. ;X
have a blast and
you know... NOISY
burtsday with the
kids.
BOYS.;D
and don't lock your door today! ;D mayb get suprise. LOL
well. i know it looks abit retarded.
err.. nvm.