ohhh lala! its the SUPER junior lucky girl hosting Melon radio with Min!
hahaha! i bet Min is singing Happy birthday by now! ;D
i wish i were you. UAHHAHA
;D anyho!
though im not much of a Girls Generation fan. ;D lol.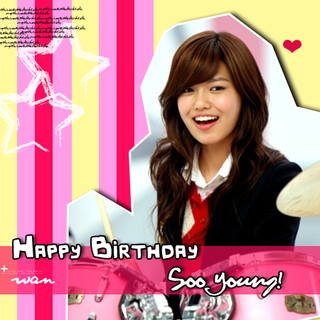 May all your wishes come true.
NOT FOR MARRYING MIN.
hahhahaha! May you stay healthy and Happy.
and have an awesome burstday
with Min on Melon
with the girls.